EEECF Projects in Cambodia
Introducing English to younger students with Little Reader in Cambodia – comparative results.
18th, January, 2016
We've been using Little Reader in our Siem Reap program for a little over a year. We have noticed a very big difference in the level of our students who began the program in younger grades, versus our students who only started it in their last year of primary school. Volunteer teachers who came to... Continue reading.
Using Little Reader programs for learning English in Siem Reap, Cambodia
18th, January, 2016
We use Little Reader program and curricula in both schools in Siem Reap. Little Reader lessons are used both in the English classroom for the main computer/tv and in the IT lab on all of the individual computers. We were able to get headphones to go with all of the computers in the IT lab... Continue reading.
Phum Thnal Primary School (Family Care, Cambodia)
15th, March, 2013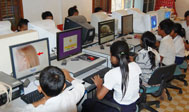 Project is conducted and directly overseen by EEECF Cambodia Representative Ann Soldner (co-director of Family Care Cambodia) Continue reading.
Update from Family Care, Cambodia
15th, November, 2012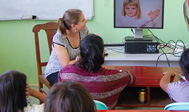 Written by Mrs. Ann & Mr. Alex Soldner, Family Care Cambodia, Cambodia We recently sold 4 sets of Little Reader Basic kits locally, and in agreement with EEECF, were able to allocate the funds for our literacy projects here in Cambodia. The funds were used to purchase 3 good quality, second hand computers with flat... Continue reading.