EEECF Projects in India
Open Study Center in Lucknow, India reaches 400 children weekly with educational programs
30th, May, 2017
From Center management: "As Indians we come face to face with the reality of abject poverty. It is heart wrenching to see young children picking up rags from filthy trash to feed themselves. It is heart breaking to see kids as young as ten working day and night to make their ends meet. What started... Continue reading.
Building Blocks India
26th, February, 2017
As we about to commemorate 6 years of collaborating with Building Blocks India, we wanted to feature this amazing Project once more, as we've done over the years, and share their latest updates from Bangalore. Building Blocks is an organization committed to breaking the poverty cycle in India by providing free quality education to underprivileged... Continue reading.
From Government School in a rural UTHUKKULI, TIRUCHIRAPPALLI, TAMILNADU, India
23rd, November, 2016
This is the only school in this rural location, in the province of Tiruchitappalli. An impressive 425 primary age children attending it, ranging from 3 to 10 years old. Some come from far to attend school. With hardly any educational materials available and classroom furniture consisting of a blackboard they were facing numeral educational challenges.... Continue reading.
Helping Children in rural India to overcome literacy challenges
13th, October, 2016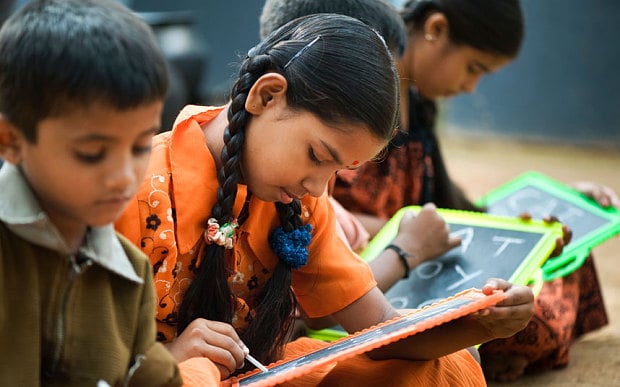 Recently we started collaboration with Thiruchirappalli Uthukkuli School in rural India. Thiruchirappalli Uthukkuli School is located in one of the most backward areas in Tamilnadu, India. Panchayat Union Primary School is an integrated unit of this high school running since 1990. Overall the school has 1092 students enrolled in 2016-2017. From the Principal: "Almost all... Continue reading.
Little Darlings Toddler Programme (Relief Projects), India
3rd, March, 2012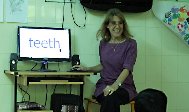 Relief Projects India works to rescue unwanted babies, mostly girls, in West Madurai District, Tamil Nadu. In addition we are providing early education opportunities to physically challenged children at the baby rescue Home who are unwanted for adoption because of their disabilities. We have extended this early-education program to three village government crèches, as these... Continue reading.
Building Blocks, India
30th, April, 2011
Written by Daisy Sparkle English Programme We wanted to let you know that we are just flipped about the BrillKids reading program! It fits perfectly our needs! We've been doing LadyBird program so far, but it takes a lot of time and planning for teachers. The children that attend our Kindergarten have to learn English... Continue reading.
Shiksha Ki Shuruat Learning Centre, India
30th, March, 2011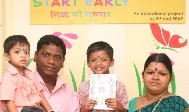 About the Shiksha Ki Shuruat Learning Centre, India At Start Early – Shiksha Ki Shuruat learning centre, we provide pre-primary education for underprivileged children with the goal of creating a comprehensive learning experience for underprivileged children that is on par with the contemporary educational standard of today. We are currently working with 40 children, with ages... Continue reading.
Joy of Parenting Workshops, India
15th, March, 2010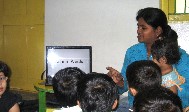 Jessy Naidu, Founder of the Workshop Series The Early Education for Every Child Foundation is working with Jessy Naidu, a specialist in educating pregnant women and young parents on joy of parenting and the benefits of baby brain development. [Show slideshow] Jessy Naidu offers pre-natal and post-natal education seminars to interested participants in her locality... Continue reading.
Hydergarden Matriculation School, India
8th, March, 2010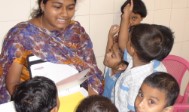 Written by Thasleem Begum, Principal This magical kit has brought a revolution in the teaching and learning methods in the Pre School , Kindergarten and Primary Section of our institution. More than the playground the Audio visual room is the favourite place of our children. Please visit our website at www.hydergarden.com for a comprehensive look at our... Continue reading.