EEECF Projects in Philippines
THE USE OF BRILLKIDS CURRICULA AT THE RISE ABOVE LIBRARY, Cebu City, Philippines
31st, March, 2017
We've been working together with Rise Above Foundation in Cebu for the last 6 years. In the last few years Rise Above Foundation organized, set up and managed the library for the kids from very poor families in the City of Cebu. Here is the latest report from Elisabet Hansen, Project Manager of Rise Above... Continue reading.
Bringing English Language and Literacy to children of Ceby, 5 years of collaboration.
26th, May, 2016
May marked our 5 year anniversary of working with Rise Above Project in Cebu, Philippines. Their vision is to give people a chance to lead better lives through education and training, and they are making an amazing difference in lives of most vulnerable in Cebu, young children in their care. You can learn more about... Continue reading.
Short Update from Young Life Health Care and Education Foundation, Inc.
16th, May, 2014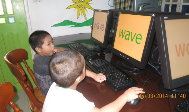 I'm sending you a picture that the kids are using the program with the assistance of our foreign interns. The kids enjoys the program and they are learning from it.  I hope you will be happy to see their pictures. We are very happy for the program cause it's helping us in the learning activity of kids.... Continue reading.
Helping the Typhoon Victims (Rise Above Cebu, Philippines)
26th, November, 2013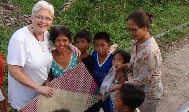 Early Education for Every Child Foundation represented in Philippines by Cebu-based Foundation Raise Above. Over the last years Raise Above and EEECF worked together on literacy and educational projects, providing young children with basic educational programs. After the incredibly powerful Typhoon made landfall in Philippines, our partners at Raise Above Foundation focused all their efforts... Continue reading.
Rise Above Foundation, Cebu (Philippines)
1st, July, 2012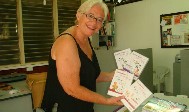 The Rise Above Foundation is a combined daycare and livelihood center in Cebu Most of the parents of these children come from very poor backgrounds and are unable to find work. For about 1 1⁄2 years now, Rise Above Foundation – Cebu, along with interns from Denmark, are caring for these young children, providing them... Continue reading.