EEECF Projects in Zambia
Founding Futures (Cecily's Fund, Zambia)
28th, February, 2013
This report provides an update on the first year of the Founding Futures project at Bwafwano Integrated Services Organisation (BISO) Community School which focuses on early childhood development and education and has enabled pre-school facilities to be developed at BISO and within the local community. Written by Sally-Anne Saull Launched in March 2012, Founding Futures... Continue reading.
Cecily's Fund (Zambia)
26th, July, 2012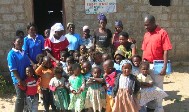 Educating Zambia's Children Orphaned by AIDS With their Zambian partners, Cecily's Fund provides Zambian orphans with everything they need to go to school. They also help some of them to go on to train as peer health educators and teachers. With an education, they have a far better chance of growing up to be self-reliant, live... Continue reading.
Called, Commissioned & Empowered Ministries (Zambia)
9th, September, 2011
Changing the lives of children through education How extremely grateful we here at CCEM-Int are to have received your email offering your ongoing support of our ministry vision.  I can assure you that the Operation Education arm of CCEM will definitely be an ongoing project as long as there are children who need to learn. In... Continue reading.
Care For Kids: The Orphanage Farm Project (Zambia)
23rd, May, 2011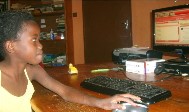 Written by Ronny Jander, Director for administration and finance, Care for Kids Orphanage First off all we would like to express our appreciation and how grateful The Care for Kids Orphanage in Zambia is for the received set of "Little Reader" and "Little Math", which are a great help for us! Mrs. Rebeca Saiz introduced us to... Continue reading.
Busy Bug Home School, Zambia
20th, May, 2011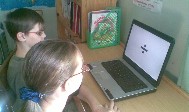 Written by Elena Sukhacheva We are a Russian family with 8 children (ages 2-15 years). We are Christian volunteer missionaries in Zambia and we have dedicated our lives, talents & resources to reach out to those in need. busy-bug-001 ◄ Back Next ► Picture 1 of 2 Our local projects include Christian, educational & inspirational... Continue reading.
Rebeca Saiz, Independent Missionary (Zambia)
6th, April, 2011
Written by Rebeca Saiz, Independent Missionary I've been a missionary for 22 years, I've worked as a volunteer and lived in about 30 countries around the world. Though the charity and humanitarian projects varied, they always involved the welfare and education of children. I've been in Zambia for 7 years, working as a volunteer teacher... Continue reading.