We've been using Little Reader in our Siem Reap program for a little over a year. We have noticed a very big difference in the level of our students who began the program in younger grades, versus our students who only started it in their last year of primary school.
Volunteer teachers who came to help out at the program said they noticed a marked difference in the ability of our younger classes, who were introduced to Little Reader at the beginning of their English class enrollment.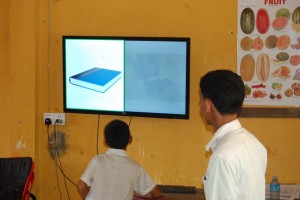 They were much more able to converse, more outgoing and confident in trying to speak English and had a better grasp and retention of vocabulary, than the students who went through the program without the inclusion of Little Reader in their curriculum!