Global News and Projects
Bringing Educational Programs and Curricula to Cameroon
13th, January, 2017
Cameroon is the country is Central Africa with about 20 million population. Our Foundation collaborated with the Seeds of Change NGO working locally in order to bring educational curricula and resources to school children around the country. According to official statistics, more then 50% of children ages 5-14 have to work, and even if they... Continue reading.
Categories: Cameroon
From Government School in a rural UTHUKKULI, TIRUCHIRAPPALLI, TAMILNADU, India
23rd, November, 2016
This is the only school in this rural location, in the province of Tiruchitappalli. An impressive 425 primary age children attending it, ranging from 3 to 10 years old. Some come from far to attend school. With hardly any educational materials available and classroom furniture consisting of a blackboard they were facing numeral educational challenges.... Continue reading.
Categories: India, Uncategorized
Helping Children in rural India to overcome literacy challenges
13th, October, 2016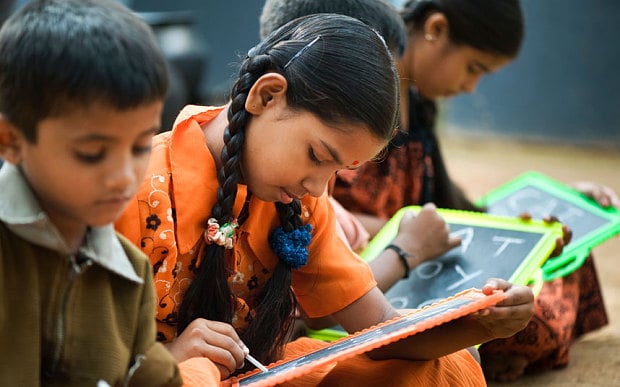 Recently we started collaboration with Thiruchirappalli Uthukkuli School in rural India. Thiruchirappalli Uthukkuli School is located in one of the most backward areas in Tamilnadu, India. Panchayat Union Primary School is an integrated unit of this high school running since 1990. Overall the school has 1092 students enrolled in 2016-2017. From the Principal: "Almost all... Continue reading.
Categories: India, Uncategorized
Bringing English Language and Literacy to children of Ceby, 5 years of collaboration.
26th, May, 2016
May marked our 5 year anniversary of working with Rise Above Project in Cebu, Philippines. Their vision is to give people a chance to lead better lives through education and training, and they are making an amazing difference in lives of most vulnerable in Cebu, young children in their care. You can learn more about... Continue reading.
Categories: Philippines
Bringing Literacy, Education and Encouragement to Baja California
31st, March, 2016
It has been always our desire to help local literacy and educational projects in California. Technically Baja California is part of California region, and being a part of Mexico, there are many needy families and children we were able to reach there. One of the places EEECF visited regularly is an Orphanage and Foster Care... Continue reading.
Categories: Mexico, Uncategorized