I'm sending you a picture that the kids are using the program with the assistance of our foreign interns.
The kids enjoys the program and they are learning from it.  I hope you will be happy to see their pictures.
We are very happy for the program cause it's helping us in the learning activity of kids.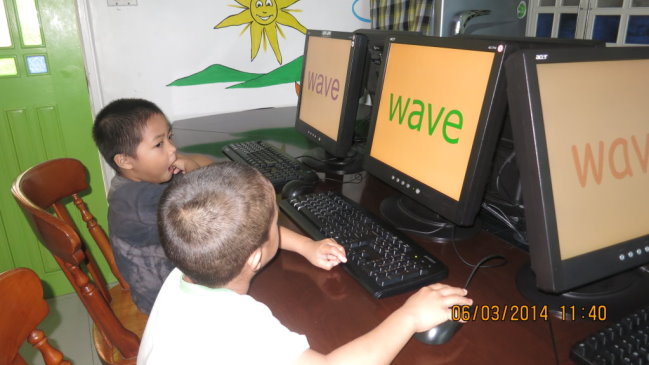 Thank you.
Best regards,
Portia Cabanes
=============================
YOUNG LIFE FOUNDATION is a non-profit, non-governmental organization established in 2007 in Cebu City in the Philippines by the Norwegian Finn T. Wattenberg.
They focus on helping underprivileged children including food, clothing, medicines, surgeries and schooling regardless of the child's race and religion. In November 2012 they opened their first orphanage: House of Dreams.
Their Vision: Their vision is to help as many children as possible to get a better and safer life. They provide opportunities for children to gain access to education, fulfill their desires and dreams, and let them get a full life.
To learn more about YOUNG LIFE FOUNDATION, please visit their website here: http://younglifeph.com/